I had the privilege of hosting an exciting visitor last Saturday: Taylor Reich, joined us at Salesiano School in Duitama, Colombia. Taylor works for the Institute for Transportation & Development Policy (ITDP), a not-for-profit organization based in Washington, D.C. The ITDP focuses on promoting sustainable, equitable transportation worldwide. They develop and implement high quality transit, walking, and cycling infrastructure in cities around the globe, aiming to reduce greenhouse gas emissions, enhance social equity, and improve urban life.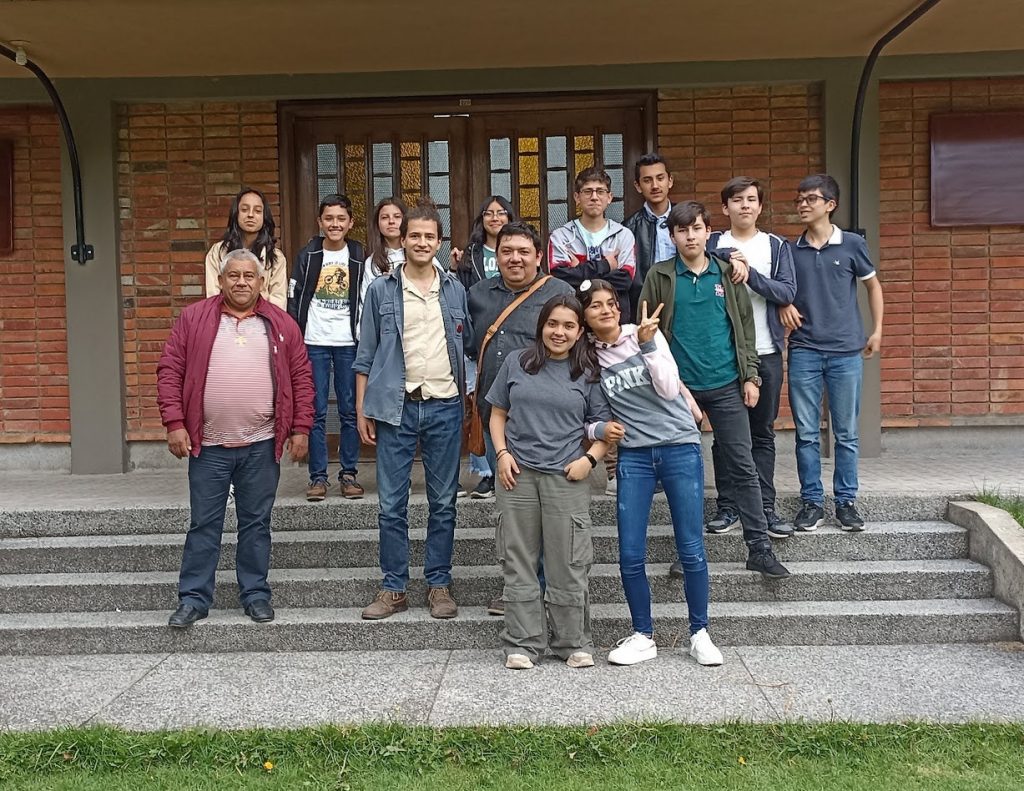 Our meeting with Taylor provided them an opportunity to discuss our work on OpenStreetMap (OSM). The Duitama Mapping Stars had the chance to explain their unique methodology. The Duitama Mapping Stars is a dedicated group of high school students. This group has been generously supported by Salesiano School and the community of Duitama for over a decade. Together, they start by using OSM as a base and then generate General Transit Feed Specification (GTFS) data, a common format for public transportation schedules and associated geographic information.
The Importance of GTFS Data
Taylor spoke at length about the importance of GTFS data, especially with respect to the United Nations Sustainable Development Goals (SDGs), specifically Target 11.2. This target aims to provide access to safe, affordable, accessible, and sustainable transport systems for all, improving road safety, notably by expanding public transport, with special attention to the needs of those in vulnerable situations, by 2030. It's part of SDG 11, Sustainable Cities and Communities, which aspires to make cities and human settlements inclusive, safe, resilient, and sustainable.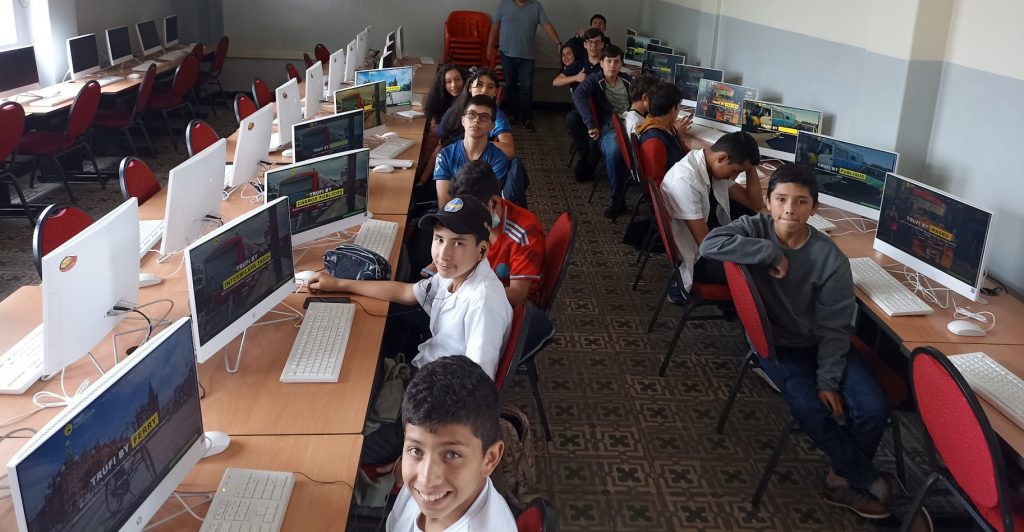 But What Exactly is GTFS Data? 
To put it simply, General Transit Feed Specification (GTFS) data is a type of digital information used by public transportation agencies. It includes details like bus or train schedules, stop locations, and routes. This data is what allows apps and websites to tell you when the next bus is coming or how to get from one place to another using public transit.
Now, let's talk about how the Duitama Mapping Stars, in coordination with the Trufi Association in Germany, utilize this data. Our methodology begins with OpenStreetMap, a free, editable map of the whole world, created and maintained by volunteers. Think of OpenStreetMap as a giant, digital, open-source map puzzle that we, alongside others like us, are constantly working on, in collaboration with myself as the representative of the Trufi Association in Latin America, and also as teacher to the Duitama Mapping Stars. Together, Duitama Mapping Stars strive to provide the most accurate, detailed, and useful map possible.
How the Data is Used
Now, let's talk about how we, the Duitama Mapping Stars, utilize this data. From this OpenStreetMap base, they generate GTFS data. In other words, they take all the information from the map, like where bus stops are located and the routes they travel, and convert it into GTFS data.
This data then gets used by transit agencies, apps, and more, to help people navigate the public transportation system efficiently. It's our small, yet significant contribution to making cities more accessible and sustainable.
Data to Evaluate Accessibility
Taylor mentioned how GTFS data facilitates the evaluation of progress toward this goal. In fact, one crucial aspect of SDG 11.2 is ensuring that individuals in urban areas are no more than 500 meters from a public transport station, with a frequency of less than 10 minutes. Taylor emphasized the importance of data in evaluating this objective in detail.
Showcasing the International Impact
The visit was also an opportunity for us to showcase our work in several cities including Nairobi, Kenya; Bogotá and Sogamoso in Colombia; Zitácuaro, Mexico; Oruro, Bolivia, and of course, Duitama. Each student from the Duitama Mapping Stars had a unique opportunity to personally discuss and illustrate their work in creating data on OpenStreetMap that eventually contributes to the GTFS. This exercise in communication not only highlighted our individual and collective contributions, but also emphasized our deep commitment to urban mapping and transportation development, making our cities more accessible and sustainable.
We're extremely grateful for Taylor's visit to Duitama, his insights, and his encouraging words. Our conversation not only deepened our understanding of the significance of our work but also fueled our drive to contribute to these sustainable development goals. We look forward to welcoming him back to Duitama and continuing to work together to make our cities better, one map at a time.